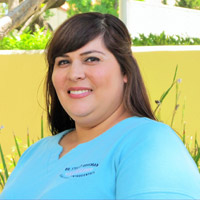 Grace
Orthodontic Assistant
Grace, who has been with Calabasas Orthodontics since 2002, enjoys getting to know our patients and seeing their confidence level grow as their treatment progresses. She can be found assisting Dr. Hoffman chairside, maintaining the lab, keeping supplies stocked, and going over hygiene procedures with patients, answering any questions that may arise. She enjoys being part of Calabasas Orthodontics where patients and their families can feel at home.
When not at work, Grace enjoys reading, attending comic conventions, soccer, concerts, and going to the movies. But most of all, she loves spending time with her two adorable, young daughters & working at their school on her day off.
---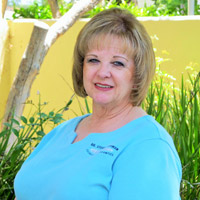 Jan
Office Manager /Registered Dental Assistant
Jan is the smiling face that greets our patients not only when they enter our office but over the phone as well! An expert in organization and multi-tasking, Jan can be found greeting patients, answering phones, and scheduling appointments, as well as, verifying insurance benefits, overseeing accounts receivable, billing and sending communication letters. Since she began working for Dr. Hoffman in 2001, Jan has enjoyed the Calabasas Orthodontics? atmosphere which allows her time to get to know the patients and their families and be there for them to answer any questions during their orthodontic treatment. She likes seeing new patients arrive at the start of treatment nervous and hesitant to smile and leave at the completion of treatment grinning ear to ear.
In Jan?s spare time, she enjoys supporting Golden Retriever Rescue, everything Disney, the Los Angeles Dodgers, Indy Car racing and NASCAR stock car racing. She has been married for over 39 years and the highlight of her life is her adorable grandson, who just melts her heart!